So here is a little recommendation for you.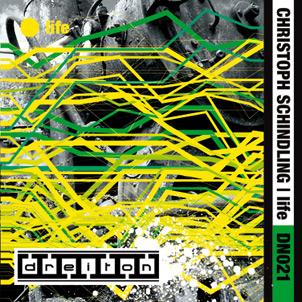 Yesterday Christoph Schindling released his third album in three months (which alone is already simply stunning to be honest :)
But it's not only a few tracks compiled and released as an album - Christoph developed a very special and unique sound between very grounded sounding drums (which were triggered like only a genial maniac could do :-) and combined with his typical spacey atmospheres and melodies you could already be impressed by all the net,digital and physical releases he did in the last years !
My personal favourite is track number 7 (Heart) !
The whole release is downloadable at
Dreiton.net
!
Enjoy it and support free music!
Mark
PS: You can find out more about Christophs work at
myspace
&
soundcloud